Updated by Maarten Truyens
After creating a session, you need to upload Word-documents. You can do so by clicking on the Upload documents button, or dragging & dropping your documents on the button. 

You can upload a maximum of 15 different documents per session. However, if this limit would constrain you: once you have extracted relevant clauses, you can remove the original documents, and upload another batch of documents. Alternatively, you can create any number of different import sessions, and upload a maximum of 15 files in each session.
Note that in addition to .DOCX files, ClauseBuddy also supports .DOC, .RTF and .TXT files. 
Ensure that you only upload documents in the language you initially chose for the session, as the wrong language will cause the software to create poor output when automatically splitting the document in clauses, comparing clauses to other clauses, and making suggestions for automatically clustering clauses in folders. If you would inadvertently upload a document in a different language, the software will warn you: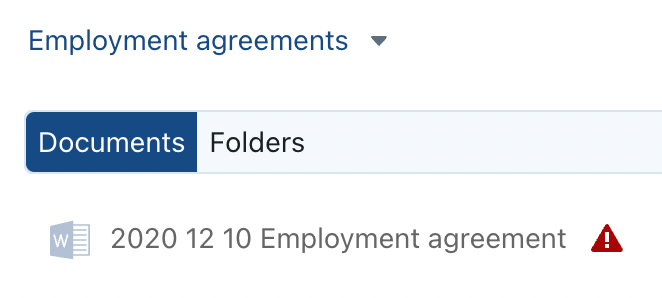 Do note a few limitations. In its current release, tables and images will be ignored in a bulk-import.