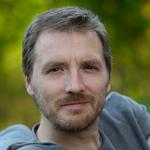 Updated by Maarten Truyens
External subscriptions allow you to provide security codes to external users. A typical use case is for a law firm to provide its clients with read-only access to (a subset of its) own clause libraries, or a legal publisher that publishes commercial subscriptions. 
Managing external subscriptions
External subscriptions consist of a combination of functional user accounts, security codes for those accounts, combined with packages. 
Functional user accounts are technically identical to regular user accounts (i.e., those for physical persons), but will typically be limited in access rights. For example, through the user of access bundles and groups, they will only be granted access to one or more specific search folders. 
Packages not only specify a default expiration date for an external subscription, but also allow to specify a corporate logo, an email address and a (multilingual) box with information about the subscription. 
Security codes are associated with both a functional user account and a specific package. 
Package settings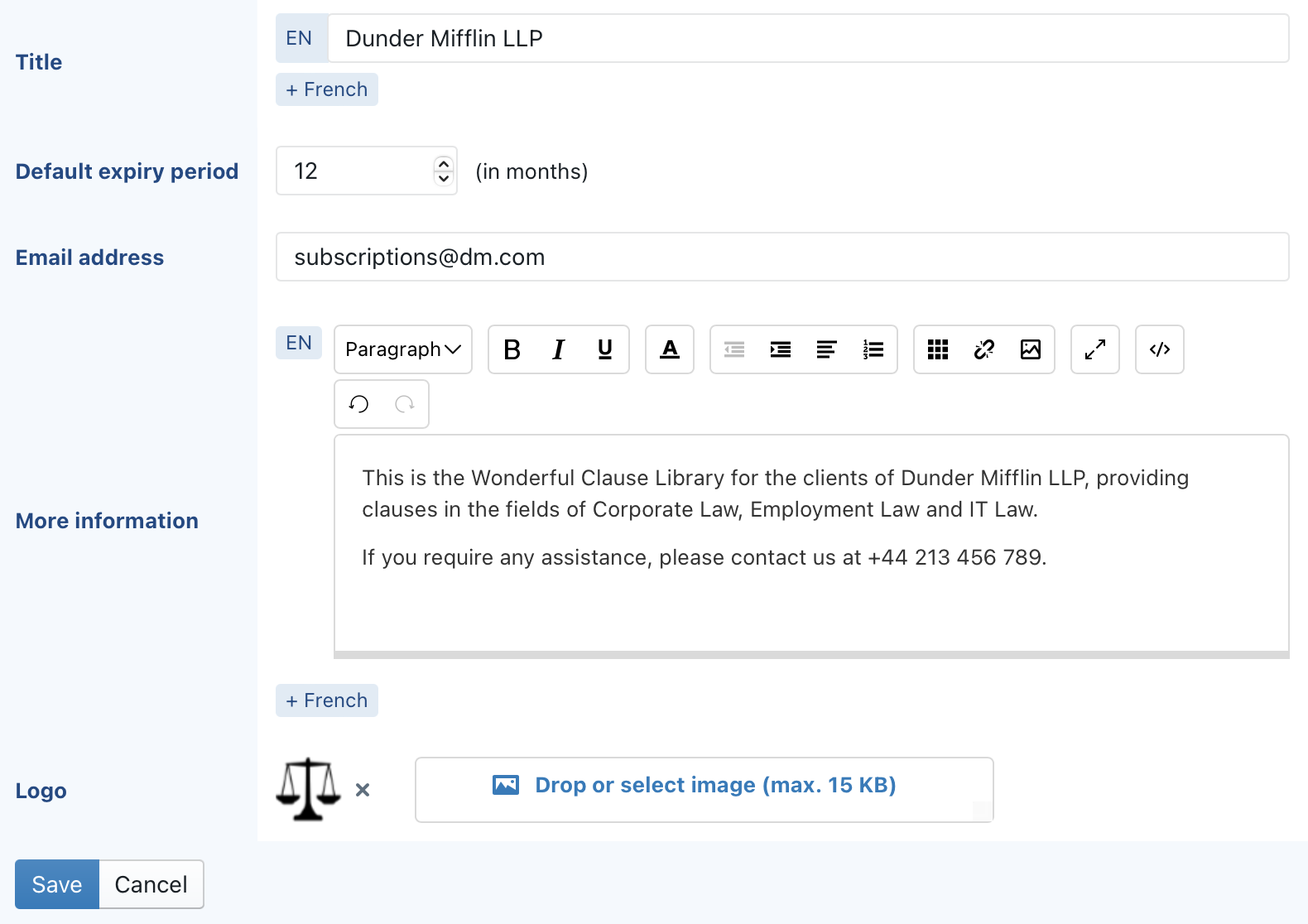 The Title field allows you to specify the name that will appear at the top right of an end-user's ClauseBuddy. 
As the name implies, the Default expiry period allows you to specify a default expiry period. When you effectively create a security code, you can always specify another period. 
The Email address allows you to specify a contact address, if your users have (legal) questions about the subscription. 
The More information box allows you to specify more information about this subscription. Together with the email address, this information will appear in the My subscriptions information box. 
The Logo field allows you to upload an image (PNG or JPG) that will be shown int he top right corner of an end-user's ClauseBuddy. (Technical note: the software will scale the image to 25 x 25 pixels, but you are advised to upload a 50 x 50 pixel image, to account for high-resolution screens.)
The content of the screenshot above will, for example, lead to the following look & feel for an end-user:

When creating an external subscription, the Security Codes panel shows a few extra fields that allow you to specify the expiry date, description and package: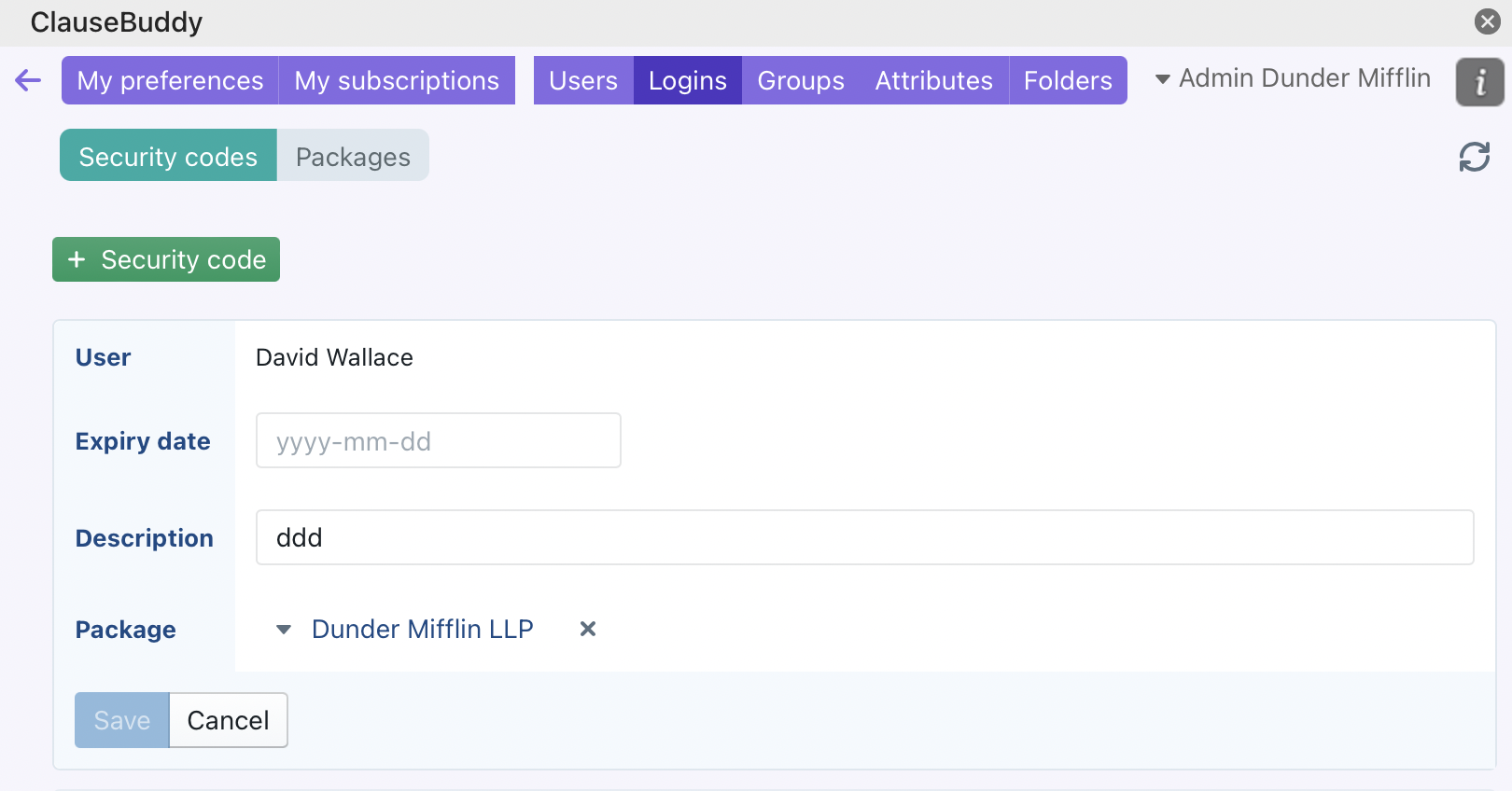 ‍
Note that the Description field will only be shown to the administrator, not to the end-user. It allows you to provide some optional information regarding a subscription, e.g. an invoicing number or internal client number.